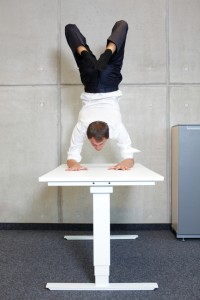 Intuit Works provide our customers with ergonomic services tailored to your unique workplace requirements.
Ergonomic assessments are a critical strategy in reducing injury and maximising employee comfort and productivity.
Our Occupational Therapists have a deep knowledge of ergonomic principles, excellent clinical skills and experience across a broad range of industries.
We pride ourselves in offering evidence based, practical solutions and the support to implement any changes in your workplace.
We offer:
Comprehensive ergonomic assessments, with recommendations and full reports.
Group/Office ergonomic workstation screening programs
Ergonomic group training
Please get in touch to see how we can support you.
Get in touch to see how we can help you